Tecno always tends to create a buzz in the smartphone industry with its out-of-the-box technology and features. Pova Neo 5G, one of Tecno's upcoming 5g phones, will soon be launched in India.
One of the prime reasons this company has been able to attract more and more technology lovers is that they offer feature-loaded smartphones at affordable prices. Due to this reason, it clearly has something for everyone.
Whenever people go for an online phone purchase, they opt for a smooth purchasing experience, as with just a single click, they can order their desired product. If you plan to go with Tecno, just go to their website and order directly from there. 
Here are the top five features of the Pova Neo 5G –
Powerful Processor
This new mobile phone by Tecno comes loaded with a MediaTek Dimensity 810 5G Processor, which offers the ultimate experience. It enables smoother animations, faster application loading and sharper photos. This chipset adds real juice to the smartphone and makes it a beast.
Huge Battery
Among all the upcoming 5g phones, this smartphone will come with a massive battery of 6000mAh, which sorts the entire day. Since the pandemic struck, people are more and more dependent on their smartphones for professional tasks. So, this Super Battery ensures that you complete all your tasks efficiently.
120Hz Refresh Rate
Whenever you use this smartphone, it'll feel like magic. This is because the 120Hz Refresh Rate lets you experience your smartphone effortlessly and enables smooth animations. Further, with a powerful processor and high refresh rate, multitasking just became easier.
Apt Screen Size
The Pova Neo 5g will come with a 6.8-inch Full High Definition display for a tremendous visual experience. It's time to enjoy your favourite television shows and movies with this apt screen size. Now, not only for your entertainment purposes, but such screen size helps efficiently complete your professional tasks, such as video calls, presentations etc.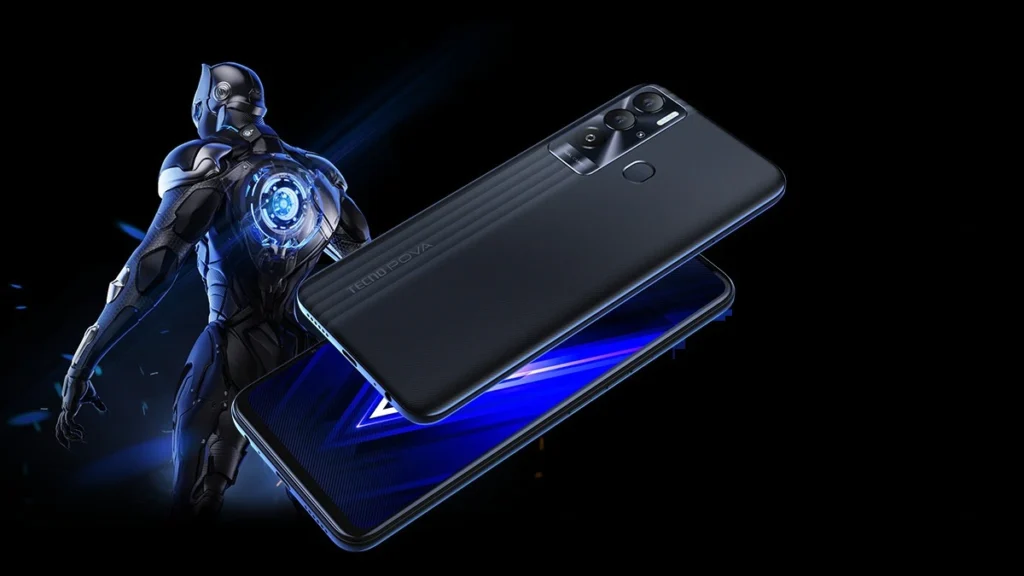 Fast Charging
Whenever, once in a blue moon, when the Pova Neo 5g needs to be charged, one need not worry as it doesn't take a long time, unlike other smartphones. With an 18W Flash Charger, you can charge it rapidly, letting you stay connected with your smartphone round the clock. Moreover, only 19 minutes of charge offers 4.5 Hours of YouTube playback. Isn't that amazing?
Also, this smartphone comes loaded with a 50MP high-resolution dual Rear Camera to capture unforgettable moments. In addition, this camera comes with a Super Night Mode to capture special moments even during less light.
Apart from this, as the name suggests, this smartphone will be 5g enabled, which is one of the best specs one should invest in the current times. This is because, as per the government of India, 5g network technology will soon be a reality in India.
However, apart from this new mobile phone by Tecno, its Camon and Spark series also offer amazing smartphones packed with many features. So, look no further when you are looking for a premium smartphone at a budget price. Even though Tecno has something for everyone, they never tend to compromise on quality.