Importance of Washing Utensils with Gloves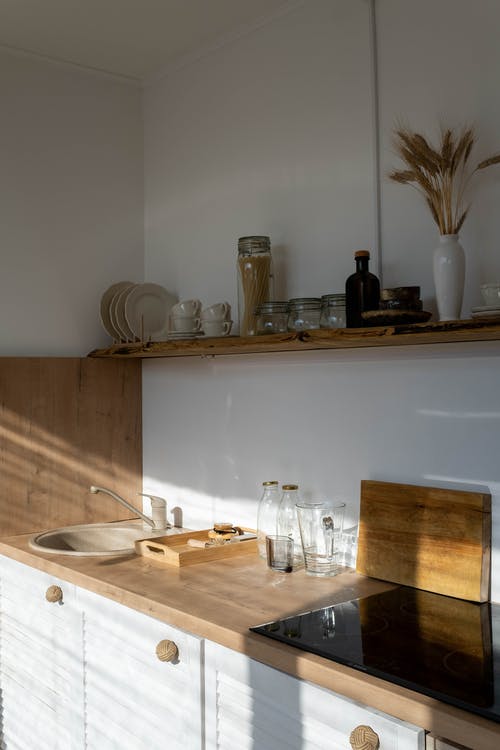 When it comes to the kitchen, all we can think of is good food, tasty dishes, etc. But what about washing the utensils? Washing utensils can be a tedious task and you might feel exhausted while doing so. Well, nothing to worry about! There is a way to protect your hands from the harsh surfactant present in the dishwashing liquid. How? A pair of dishwashing gloves does the work for you. Initially, you might feel uncomfortable wearing those gloves, but trust us, these gloves will protect your hands and nails from drying and breaking.
You might be having heavy-duty cleaning chores and that is why these gloves will help you in cleaning. Do I really need gloves to wash the dishes? Is it good? These questions might be lurking in your mind. Well, we would say that it is not a bad idea to get on gloves while washing utensils. Still, if you have certain doubts regarding using gloves or not, read further to know everything regarding the dishwashing gloves.
What are Dishwashing Gloves?
Gloves are made to protect your hands from harsh detergents, chemicals, injuries, etc. While working, you need to take care of your hands. Dishwashing gloves are made of rubber, nylon, and elastic fabric that are durable and have good elasticity. We recommend you to go for Latex Gloves, i.e., made from 100% rubber. These gloves are apt for cooking, washing dishes, etc. Now, let us look at some of the benefits of these rubber gloves.
Benefits of Washing Utensils with Gloves
Using gloves while cleaning, cooking, and washing are always recommended because they have certain benefits. So, have a look at some of them!
Skin & Nail Protection
As we said earlier, detergents, toxins, chemicals, etc., are the enemies of your hands and nails. They can cause some serious skin problems and can also make your nails dry and brittle. In order to get rid of such skin and nail issues, you need to wear gloves. The dishwashing gloves will protect your nails from breaking and will also prevent your skin from developing allergies.
Avoids Bacterial Infection
When you use gloves, chances of bacterial infections are minimized. Why? Using gloves while washing utensils limits the pathogens. Areas like the kitchen sink, bathrooms, toilet, etc., have a lot of germs. Thus, using gloves for washing and cleaning can be helpful especially when you have wounded hands or some skin allergy.
Gloves increase the ability to friction when you hold a utensil. Rubber gloves are good adhesion and they are made with an anti-slippery effect. Thus, when you use rubber gloves for cooking, washing utensils, and other household chores, you can minimize the situation of slipping. Dishwashing liquid makes the dishes slippery that can result in breaking with bare hands. Thus, you must use dishwashing gloves to prevent your silverware, cookware, and other items from breaking.
Good for people with rheumatism
What is rheumatism? It's a disorder of the skin and connecting tissue. Many people face this skin disorder. Thus, using gloves while washing utensils is not only good for people having dermatological issues but also protects your skin and nails. Wearing gloves while working can reduce the pain and improve the symptoms of people suffering from rheumatism. Usually, middle-aged and old-aged people develop rheumatism. Thus, you must take great care of your hands when it comes to doing dishes and working in the kitchen.
One of the reasons that you can try these gloves is that they are cheap and versatile. With low prices and high durability, these gloves are suitable for every household chore. Ranging from cleaning to gardening to dishwashing; these gloves are apt for everything. So, what are you waiting for? These gloves are a must-have and a must-try. Test its durability and elasticity now!
Makes everything easy and exciting
Fitted rubber gloves create a sense of comfort and safety while you do your work. Cooking, washing, gardening, cleaning, and many other tasks are simplified by using these gloves. Well, when you clean with bare hands, they tend to become dirty and dry. Thus, you don't need to worry about your hands anymore! Dishwashing gloves are antibacterial, anti-odor, and anti-greasy, which are best for your hands. Feel secure while using these gloves.
If you have sensitive skin or you are allergic to dust and dirt, then wearing gloves might be of great help for you. You can use gloves for various purposes like washing baseboards, scrubbing the toilet, cleaning the fridge, shower, etc.
So, these are some of the benefits of using gloves while washing utensils. For all the household chores, gloves are the best option to protect your skin from allergies and nails from cracking. To keep your skin soft and nails strengthened, you need these rubber gloves. We can assure you one thing that with these gloves, you will not face any trouble regarding cleaning, washing, etc. Try these gloves now!
FAQs
Is washing dishes without gloves bad for your hands?
Well, it isn't unhealthy to wash utensils without wearing gloves. But it is not recommended to do so. Hands are supposed to be soft and smooth, thus, exposing them to harsh substances is not recommended. Dishwashing liquid can dry out your hands and can also result in various skin issues. Thus, to avoid such problems, wearing gloves while working is extremely important.
Is it important to clean the dishwashing gloves as well?
Yes, your dishwashing gloves also need cleaning to prevent them from bad odor. Rubber gloves have good elasticity, thus, washing and cleaning gloves are required. You can rinse your gloves with any soap and let them air dry completely before using them. Clean the gloves once every two weeks.
Why is it important to wear gloves while washing utensils?
Wearing gloves can help you have a strong grip on various items. Bare hands might lack such friction. But with those gloves, the friction increases while preventing the utensils from breaking. Gloves also protect your skin and fingers from injuries and cuts. You can clean up the mess safely while wearing those gloves.